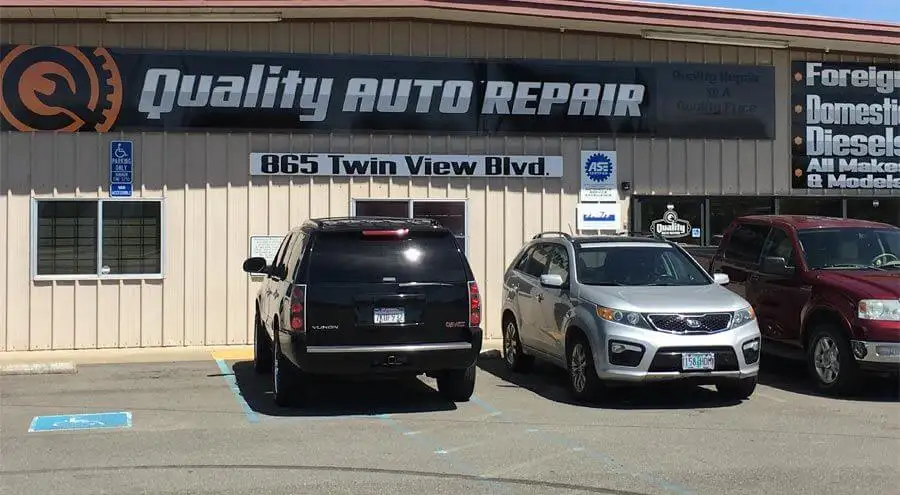 Redding is a city in and county seat of Shasta County. Here are some of our favorite places to visit while in Redding:
Cascade Theatre: This theater opened in 1935 and is the first cinema house in Northern California. It offers great comfort to its visitors.
Bikes Etc.: This bike shop also serves as a bicycle repair shop.
Westwide Wines and Hops: This winery is owned and operated by two local Redding families. They serve wine from around the world, including Australia, Portugal, Spain, France, and Italy.
Waterworks Park: This waterpark has four water slides, a river run, an activity pool, the Avalanche Slide, and more.
Your Trusted Auto Repair Shop
When Redding residents need their cars repaired or maintained, they come to Quality Auto Repair in Redding. We are located at 865 Twin View Boulevard.
Our technicians have decades of combined experience, and we are committed to providing top-notch customer service, every time. Here are some reasons why we should be your trusted auto repair shop:
We have a 4.9-star rating based on reviews from over 315 satisfied customers.
We are a NAPA AutoCare center, and our technicians are ASE-Certified.
We offer a 2-year/24,000-mile nationwide warranty on most of our services and repairs.
We can perform services on your Ford Trucks, Dodge Ram Trucks, Chevy, GMC trucks, and more.
Make Quality Auto Repair in Redding your local auto repair shop! Schedule an appointment with us online or give us a call at 530-605-4600.